A rouge comet is on a collision course with Earth. With the World's defences on high alert, they calculate that it is going to hit just outside of Seattle. The comet doesn't strike the Earth however, it stops and releases a brilliant light. When the confusion clears 4,400 people are left.
Wake-Up Call Part 1 & 2
It's been one year since the 4400 returned. After a period of intense medical observation, Tom has returned to NTAC in a limited capacity, assigned only to desk duty. Diana, having been through a series of inept partners, finally finds a way to cut through the red tape and get Tom back, all while in the midst of formally adopting Maia. Meanwhile, Richard, Lily and the baby are still living in meagre conditions in a mountain cabin far away from Jordan. Jordan has now closed Arcadia Estates, and is on the verge of opening "The 4400 Centres," a place for non-members of the 4400 to discover "the 4400 within themselves." Collier becomes Shawn's guardian, and enlists him to heal important benefactors of the Centres.
Voices
Carry Gary Navarro, a minor league baseball player back after a 30-year absence, finds that hearing everyone's unspoken thoughts is driving him to the edge of madness. When he seeks help from NTAC, the higher-ups are more interested in how he can unearth information about Jordan Collier than how they can assist Gary with getting his life back. As the case occupies the majority of his time, Tom finds himself struggling with his responsibilities as a single father.
Weight Of The World
Someone puts his 4400 ability up for auction, and the Supreme Court will have a special session to determine if it's legal and if the auction can continue. Diana and Tom are ordered to investigate. Meanwhile, pop diva Chloe Granger is at the 4400 Centre and claims that Jordan's book was a revelation to her. She even cut her tour short because she felt she needed to come to the 4400 Centre and become a student. Jordan makes sure this new "recruit" is well treated, as it will profit the centre. Shawn is working on a recruitment video for the 4400 Centre. Richard and Lily travel to Montana where they meet with Eric Papequash, who disappeared in 1955.
Suffer The Children
A schoolteacher terrifies parents with her supernatural ability to inspire artistic students. Meanwhile, Richard and Lily are confronted by police and Jordan warns Shawn not to overuse his healing gift.
As Fate Would Have It
Maia's morbid premonition threatens the fate of Jordan Collier. Kyle's frightening blackouts are disrupting Tom's personal life. Diana is asked to hand over Maia's diary to NTAC.
Life Interrupted
Tom and Diana track down a man to a museum, and during the chase, Tom finds a mysterious lab that only he can see. Later at the office, Tom finds that all his 4400 case files are gone, and no one has ever heard of the 4400.
Carrier
Tom and Diana investigate a 4400 that has released a plague that's wiped out an entire town's population, and her powers could wipe out humanity. Meanwhile, a Washington D.C. lobbyist joins the 4400 Centre in order to add some political muscle to the movement.
Rebirth
Tom and Diana investigate a 4400 whose ability is to heal damaged foetal chromosomes while in the uterus. Unfortunately, it turns out this man is responsible for the slaughter of an entire clinic. Tom and Diana are torn apart over their different opinions.
Hidden
NTAC follows a series of clues that leads them to Jordan Collier's killer, and when Tom discovers Kyle was the murderer, he must choose between the law and his family. Meanwhile, at the 4400 Centre, Danny stirs up a mess with Liv, as well as with his brother Shawn in the process.
Lockdown
Maia is sick, and Diana brings her into NTAC, where a 4400 terrorist is marking the date of Jordan Collier's birthday by placing a device that makes the males go savage, bringing on a lockdown of the facility. Meanwhile, Kyle's life takes a more normal turn with him going back to college and the start of a romantic relationship. Also, Lily begins to doubt that the 4400 Centre's interest in Isabelle is trustworthy. And after a less than perfect interview with the media, Shawn tries to make changes at the 4400 Centre to make it seem less like a cult to the general public.
The Fifth Page
4400's across the world are coming down with strange and life threatening illnesses, and Baldwin and Skouris are thrust into a very delicate situation. Dennis Ryland comes back to head NTAC and issues the unpopular order to quarantine the sick as well as the unaffected 4400's. This then forces the 4400 Centre to become involved and establish a safe house in the hopes of some of its members will avoid quarantine. Meanwhile, Baldwin and Skouris learn a horrible secret that the government may have directly caused the illnesses of the 4400's.
Mommy's Bosses
As 4400's begin dying from the side effects of the inhibitor, Tom and Diana race to find a cure. Meanwhile, Kyle contemplates turning himself in.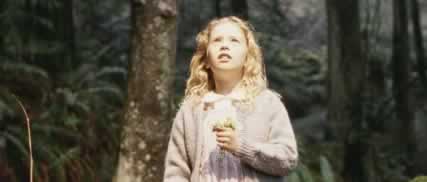 After a successful launch as a mini series the story of the 4400 continues into a thirteen-part season, giving it the chance to become a Sci-Fi must watch but can it keep up the momentum for a full season?
On US television, science fiction is enjoying a renaissance even though the biggest name in the genre, Star Trek was cancelled after twenty years and four spin-off series. With hits like 'Stargate SG1', 'Battlestar Galactica' and the mammoth success of 'Lost', Sci-Fi and fantasy programs are becoming viewer favourites again. 'The 4400' only adds to this notion.
After introducing the premise and the key characters in the first season, the second run of the show gives them the chance to develop and grow. After the introduction of Jordan Collier, played by Billy Campbell, at the end of the first season, we are introduced his 4400 Centres that offer a place for returnees to gather and learn about their powers and the rest of the human race to work with and understand these gifted people. Of course this isn't exactly what is seems and even though Jordan Collier might be seen as the saviour of the 4400, Diana (Jacqueline McKenzie) and Tom (Joel Gretsch) definitely don't see him that way.
This plotline runs throughout the main part of the season as we see the repercussions of Collier's research into the 4400. He really has an impact on two characters, Shawn (Patrick Flueger) and Kyle (Chad Faust). Shawn, with his healing powers has become Collier's second in command and trusted friend. He believes without question that what Collier is doing it for the benefit of the 4400 and he has no ulterior motive. After the events of the first season finale, Kyle has changed. He is losing control of his actions, suffering from blackout and flashbacks that frighten him. He is also drawn to Collier but for reasons he cannot even contemplate.
Add to these two storylines, Diana and Maia's (Conchita Campbell) relationship, the problems at NTAC, Lily (Laura Allen) and Richard (Mahershala Karin-Ali) daughter's emerging power and some individual episodes consentrating on new 4400s and you have a show that has many story possibilities.
With a strong ensemble cast and some creative, science fiction writing, 'The 4400' second season really moves the show on and reveals its potential to be a classic of the genre.


PICTURE & SOUND
Presented in Widescreen 16:9 Anamorphic with a Dolby Digital 5.1 soundtrack, the transfer is very good.
BONUS FEATURES
None
OVERALL
While the episodes are presented extremely well, the complete lack of extras is inexcusable. Fans of the show will be very disappointed as the science fiction medium is one of very intense and loyal fans that want to know everything about their favourite show. This should not put you off checking out the show however as it is great science fiction show.
DVD

---
The Usher Home | Hush, Hush... | The Big Story | The Usher Speaks
Stuck @ Home | Coming Soon | Links | Contact the Usher

TV SERIES